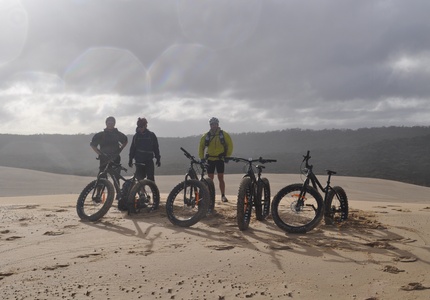 About Us
Tasmanian Multisport Adventures (TMA) was formed in 2015 and is run by brothers, Michael & Steve Phillips. We have a passion for Tasmania and in particular the more remote place TMA have all the permits and requirements from Parks & Wildlife to Tourism accreditation. Come and live the adventure with us.
We currently operate the GONE NUTS ADVENTURE RUN and other small local events in Tasmania and moved into adventure tours as a natural progression. We are passionate about Tasmania's potential as a world leader in adventure sport tours and events. We have experience in the development, management and delivery of professional events such as the Gone Nuts Adventure Run, now into its fifth year and attracting up to 700 participants. We also participated in Wild West Epic Fundraiser and the Race Across Tasmania - private adventures and helped events raise over $70,000 from these two events for the Movember charity.
Our Directors have both the strategic and operational capacity to stage tours and events - with professional backgrounds and qualifications in Business Management, Director roles, and Board roles. We also have personal experience in Australia-wide Multisport and Adventure racing as participants, so we love the outdoor adventure lifestyle.